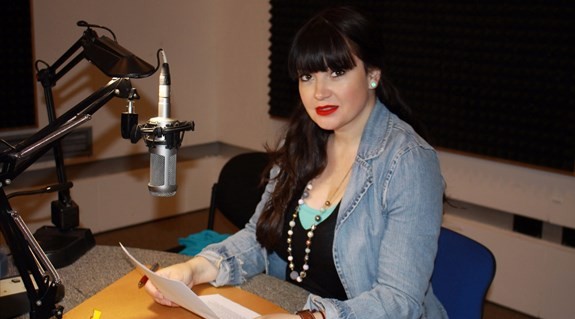 Katarina Urban Richterova
journalist, podcaster & producer
Has over a decade of experience in radio journalism where she concentrated on interviews, reports and in-depth, long-form packages. Works mainly in Slovakia and Central and Eastern Europe, most of her work is in English, trying to translate the events and phenomena of this region, their meaning and context to a broader, English speaking audience.
As senior reporter and host for Radio Slovakia International (RTVS) she focused mainly on politics, gender and discrimination issues, education and culture. She spoke to doctors, politicians, activists, scientists, ranging from the world famous Joan Baez, to young people trying to make ends meet, families who are struggling to give their disabled child proper education or to women who are fighting for equality. She has contributed TV reports to CNN and cooperated on radio programs with the BBC, Austria ORF – FM4 and Inside Central Europe (now discontinued), covering mainly burning stories from Slovakia.
Katarina also has experience with client communication, management of small to large size projects, managing the creative process of advertising, managing teams of people, copywriting and promo text writing. She also managed several projects of non-profit nature which dealt mainly with education, critical thinking and public discussions.
In 2015 she was a finalist in the first ever Podcast Accelerator of the prestigious WNYC station. She is now the producer of four podcasts (two in Slovak, two in English) ranging from electric mobility, through historical research on Cold war, to young people and their lives in Slovakia. She is currently developing a podcast about marriage in the modern era and another podcast about the stories that have shaped the European legal system as we know it today.
Let's create something together!
Do you need help with creating a podcast?
Or do you have an interesting idea, project or concept you want to collaborate on?
I'm all ears!