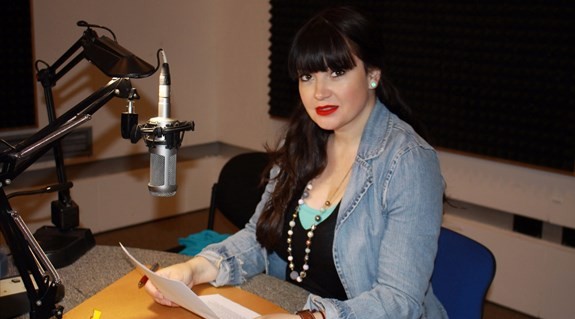 Katarina Urban Richterova
Award-winning journalist, podcaster & producer
Has over a decade of experience in radio journalism, focusing on interviews, reports and in-depth, long-form packages. Works mainly in Slovakia and Central Europe, most of her work is in English and Slovak.
As senior reporter and host for Radio Slovakia International (RTVS) she interviewed doctors, politicians, activists, artists and scientists, ranging from the world famous Joan Baez, to young people trying to make ends meet, families who are struggling to give their disabled child proper education or to women who are fighting for equality. She has contributed TV reports to CNN and cooperated on various radio programs with the BBC, the Austrian ORF – FM4 and Inside Central Europe (now discontinued).
Katarina has also experience with client communication and management of small to large-size projects in audio-production, advertising and the NGO sector.
In 2015 she was named finalist in the first ever Podcast Accelerator of the prestigious WNYC.
In 2021, her podcast The Secret Struggle for Cold War Dominance won the Lovie Award for Best podcast series in Science and Education.
She now produces podcasts covering a wide range of topics: from Cold War history of the secret world of espionage, to electric mobility, Generation Z and even the surprisingly rebellious world of knitting.
Let's create something together!
Do you need help with creating a podcast?
Or do you have an interesting idea, project or concept you want to collaborate on?
I'm all ears!